"Johnson Architecture and Planning" was founded by Stevan Johnson in 1987. Today, Johnson Oaklief Architecture and Planning continues to build upon a legacy of exceptional urban projects throughout the Puget Sound Region and greater Northwest area.
A Cornell University alumni from New York, Steve started the firm after fourteen years in the role of executive director for the Environmental Works/Community Design Center in Seattle. Since then, Steve has been a part of many local advisory boards, including the Seattle Design Commission and he was selected as one of the team leaders for the Seattle Waterfront redevelopment design charrette–a massive planning project that included the demolition of the famous viaduct roadway.
Steve has received national recognition for his architectural work on landmark structures and for the design of affordable housing. His background in planning projects include the predevelopment analysis of major urban mixed-use projects and site assessments for public facilities, to the corporate headquarters for major biotechnology corporation, Amgen, and for the Washington State community college system.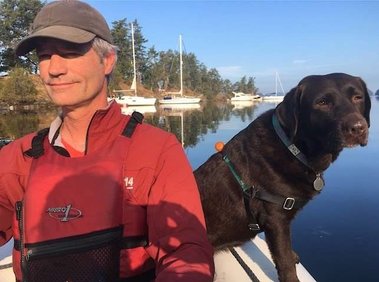 After almost twenty years working with Steve and the JOAP team (and upon the 30th anniversary of the firm in 2017), Jeff Oaklief was named principal architect. Jeff has a tremendous amount of experience working on projects of all shapes and sizes throughout the Northwest. His understanding of the intricate phasing, scheduling, and demanding technical requirements are a great asset to our clients.

Steve, Jeff and the JOAP team continue to uphold a core philosophy of architectural practice in finding the most imaginative, appropriate and cost-effective solutions that meet the highest standards of design and amenity. Above all, the firm approaches each project as an opportunity to provide a legacy of good buildings in the community and to create noteworthy design that fully meets our client's expectations.
Johnson Oaklief Architecture and Planning has had great success maintaining strong relationships with local officials and agencies in the region. Participation on many public commissions has provided lasting connections in working with local communities and stakeholders as well as enhancing awareness of the complex regulatory environment, which includes a significant completion of green building and LEED-certified projects.