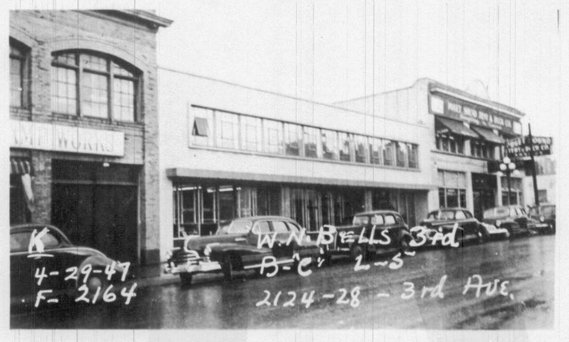 2124 Third Avenue
Suite 200
Seattle, WA 98121
phone: +1 206-448-7580
fax: +1 206-448-8977
email: architect(at)j-arch(dot)com
Johnson Oaklief Architecture + Planning is a full-service architecture firm based in the Belltown neighborhood of Seattle, WA. Our firm is always on the lookout for qualified candidates to join our diverse team. The best candidates are going to have several years of architectural experience in the field and essentialCAD/BIM knowledge. We are looking for architects who can adapt to changing needs from time to time in a high-functioning group.
For 36 years here at Johnson Oaklief we have enjoyed competitive salaries, benefits and the collaboration of a great team of experienced individuals of diverse backgrounds. Our office is centrally located near the Sound Transit Light Rail and express Metro bus lines. We're bike-friendly and enjoy a relaxed work environment with the casual "esprit de corps".
If you are interested in working for Johnson Oaklief, feel free to submit your resume to architect(at)j-arch(dot)com and include a cover letter stating why you believe this is in step with your professional growth, experience and capability. If you have a link to your portfolio or a personal website, please provide this as well. We look forward to hearing from you!
Current openings:
Architectural Staff Level II / III
This position is essentially a junior-level, experienced role with that has critical involvement in project planning and general oversight of consultant management. Excellent candidates will have at least eight years working as an architect in the US with background knowledge in all aspects of project development; from conceptual design to construction administration, responsible for finished plans, specifications, or approval of materials and construction where they may supervise project from design to completion and applies sound and diverse knowledge of architecture principles and practices in a broad array of assignments and related fields. Level II architects require use of advanced techniques and modification/extension of theories, precepts, and practices. Supervision and guidance mainly concern overall objectives, critical issues, new concepts, and policy matters.
Since we are a smaller firm, this candidate will have the opportunity to oversee the fruition of a wide variety of building types and planning scenarios. This is a fantastic role at Johnson Oaklief with the potential to work with a variety of clients and hone leadership skills.