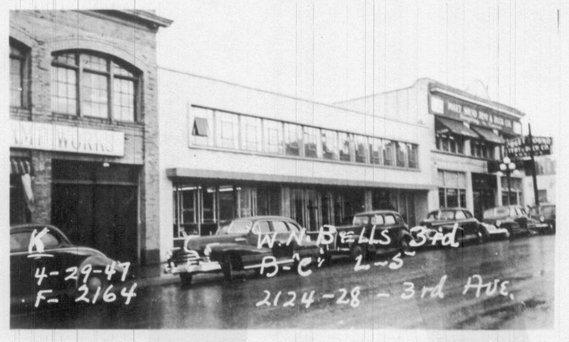 2124 Third Avenue
Suite 200
Seattle, WA 98121
phone: +1 206-448-7580
fax: +1 206-448-8977
email: architect(at)j-arch(dot)com
Johnson Oaklief Architecture ​and​ Planning is a full-service architecture firm​ that was founded in 1987 by Steve Johnson. The firm is​ based in the Belltown neighborhood of Seattle, WA. ​Here at JOAP we are​ always on the lookout for qualified candidates to join our diverse team​​. ​The office is centrally located near the Sound Transit Light Rail and express Metro buslines​ with plenty of amenities nearby​.
If you are interested in working for J​OAP, feel free to submit your resume to architect(at)j-arch(dot)com and include a cover letter stating why you believe this is in step with your professional growth, experience and capability. If you have a link to your portfolio or a personal website, please provide this as well.
Employees at Johnson Oaklief enjoy ​competitive salaries, ​matching 401k retirement plans, medical/dental/vision/life insurance benefits, metro/light rail passes and have the chance to work with a diverse, experienced team​​.​ ​JOAP is ​bike-friendly​, sailboat-friendly​ and we enjoy a relaxed work environment with the casual "esprit de corps"​.​