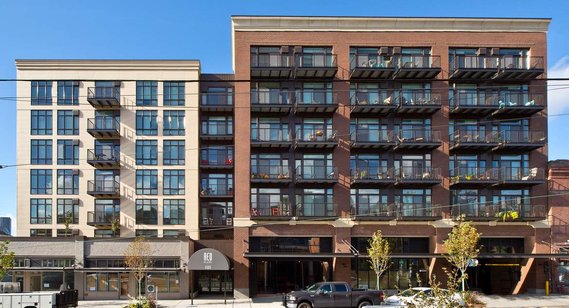 Johnson Oaklief Architecture and Planning was originally founded by principal Stevan Johnson in 1987. We have been an urban architectural consulting firm focusing on the design of multifamily residential and mixed-use buildings, national register historic and locally landmarked structures, primary care clinics, institutional facilities, community facilities, commercial spaces, and master planning for the reuse of urban and industrial sites since the firm's inception.
JOAP has always followed a core practice of maintaining the value of the long view of a building's future use – exploring all of the possibilities.
The expertise and success of the firm rests on providing responsible stewardship of our client's vision and needs, achieved through best architectural design practices and leadership in inherent sustainability.
Our main goal is to enliven the urban environment, and provide designs that enhance the welfare and enjoyment of the larger community through their interactions with the built environment.
Since Principal Steve Johnson's early work on Seattle's first Design Review Board, JOAP has developed a keen sense of lasting construction techniques on historic properties in the Puget Sound Region such as: the renovation of The Camlin Hotel, Oddfellows Hall and Saint Edward Seminary, to name a few.
Competency in historic preservation has allowed JOAP keen insight toward valuable distinctions in LEED practices through ongoing revisions to building code across multiple building types and uses.
Our forward-thinking practice continues to provide clients with a fine-tuned sense of administration in all aspects of project oversight – from the essential community involvement of a newly defined master plan to the patient-centered efficiency of a complex medical practice.